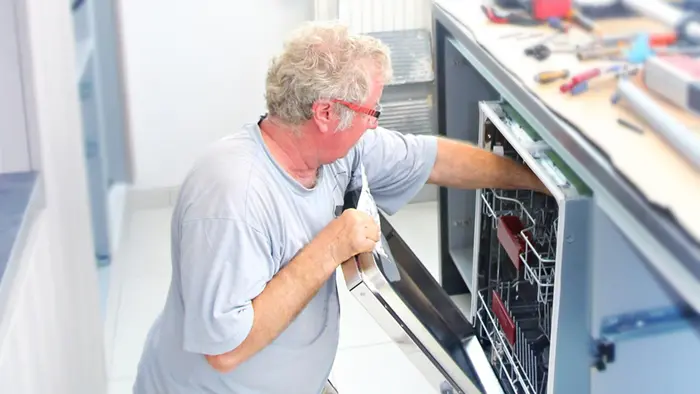 When our major appliances stop working it creates stress in our daily lives, with concerns ranging from food spoilage to taking the time to run to an expensive laundromat in between your family's already busy schedule. What can be done to know if you need a trained appliance repair technician or if it is something that you can easily take care of yourself?
First and foremost, it is important to consult your owner's manual. Your manual will have maintenance and troubleshooting suggestions specifically for your appliance model.
Your second option is to browse through our blogs.
When that does not work, then it is time to call an experienced appliance repair technician. We will send a highly trained appliance repair technician to your home; in most cases within 24 hours. Our technician will then diagnose the problem that you are having with your appliance and let you know what it will take to repair your appliance or if it is time to purchase a new one for a minimum service call fee.  
An appliance repair company will have the equipment and experience necessary to fix your appliances in order to get your home back in good working order. However, it's important to hire the right company for the job. Here are three things to do when searching for an appliance repair company for your home.
1. Do your research.
It's important to do your research in order to make sure the company you hire is legitimate. Check out a few websites and pay attention to the services they offer and the reviews they have. 
Most appliance repair companies will require a service call fee to diagnose your appliance. However, full payment should not be required until your service is complete. If the part needed to fix your appliance is a special order, a company may require payment for that part only. 
Keep in mind that the lowest cost doesn't always correspond with the best service. Consider the scope of the repair, the supplies needed for the fix, and the quality of the replacement parts when weighing one quote against another. Only OEM factory parts should be used.  
2. Ask questions.
Do not be afraid to ask for the information you need to know. Appliance repair is an investment, and a company's website can only tell you so much about what they do and how they do it. Our team is always happy to answer any questions you may have about the equipment or methods we use.
There are several main factors that you need to know before you make your decision. A few important questions to ask when choosing an appliance repair company are:
What does your process look like?

What brands do you have experience with?

How many years have you been in business?
Don't hire a repair company until you have all the information you need.
3. Check reviews.
It's important to read reviews before choosing an appliance repair company. Start by searching for appliance repair in your area and reading the reviews of companies you're considering. Don't just read what's on Google: visit the company's website and social media pages to see what local customers have to say. 
The star rating is important, but other criteria to consider include the repair company's response time and how they deal with negative reviews. It's important to remember that the occasional negative review is inevitable no matter the business. It's how the repair company resolves customer complaints that really shows its character.
Keep in mind that not every customer leaves a review. If you only consider the reviews, you won't be getting the full picture of what an appliance repair company has to offer.
Want Appliance Repair You Can Trust?
As a family-owned company, we have proudly operated as a Grand Rapids appliance repair service for over 100 years. If you're in need of appliance repair, feel free to give Apex Appliance a call at (616) 363-9894 or contact us online. We'll be happy to start working on your appliances within 24 hours.