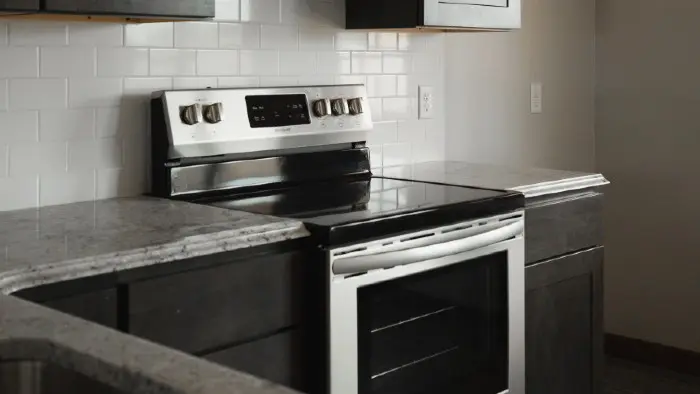 Have you found yourself making more meals at home lately? You are not alone. In 2018, one study found that
of meals Americans eat are prepared at home. With the rise of healthy eating, meal kit subscriptions, student debt, and childcare costs, it often makes more sense to whip up something at home than spend extra money on takeout.
However, if your range is not working, you may find it difficult to make breakfast, lunch, and dinner at home. If your range is on the fritz, how do you know if you should repair or replace it?
At Apex Appliance, one of our appliance repair technicians can come to your house to diagnose your range's problem. We will send someone within 24 hours of your call. That way, you can feel confident in your decision to repair or replace.
In general, here are some reasons you may choose to replace your range instead of simply repairing it:
The age of your range

The extent of the damage

Energy efficiency

Switching between gas and electric
Consider the Age of Your Range
Even if you are a stickler for routine maintenance, kitchen appliances simply do not last forever. After a certain amount of time, it makes more sense to replace a broken appliance than to fix it.
Gas ranges have one of the
of any major kitchen appliance: about 15 years. Electric ranges are not too far behind, usually lasting about 10 to 13 years, depending on how well they are maintained.
If your range is already halfway through its lifespan (7.5 years for gas, 6.5 for electric), then it may be smarter to replace it rather than repair it.
Factor in the Extent of the Damage
Is this the first time your range has acted up? Is the problem isolated to a single part, or is the damage more extensive? These are all questions you should consider before determining whether to repair or replace your range.
It is not unusual for appliances to encounter a minor problem or two over the course of their lifetime. At Apex Appliance, we can diagnose the problem quickly, order a new part if necessary, and fix your range fast so you do not have to live without a working one any longer than necessary. Broken appliances can be inconvenient, but it is our mission to make the repair process as simple and painless as possible. 
However, our hope is not to have any repeat customers for the same appliance, especially within a short time frame. If your range has experienced problems before and continues to break down, then another repair may not be worth your time. 
Upgrade to a More Efficient Model
If your range would cost more to repair than to replace, then you may want to take this opportunity to switch to a more energy efficient model.
In general, kitchen appliances have become more energy efficient in recent years, meaning you may save more in the long run by switching to a newer, more efficient model. If your range has hurt your energy bill recently, then replacement may be the way to go.
Make the Switch Between Gas and Electric
Is your range gas or electric? Many people have
on the type of range they buy, but if you have never considered your appliance's power source, now may be the time to research the pros and cons of each.
In general, gas tends to be best for bakers and cooks who want more control over their heating elements. Electric is a great option for families with children who may want to avoid the dangers of an open flame or who would like a stovetop that is easier to clean.
Our Range Repair Technicians Are Here to Help
Before you can decide whether to repair or replace, you first need to diagnose your range's problem. Our Grand Rapids, MI, appliance repair technicians will come to your house to examine your range within 24 hours of your call. Call Apex Appliance today at (616) 363-9894, or contact us online.