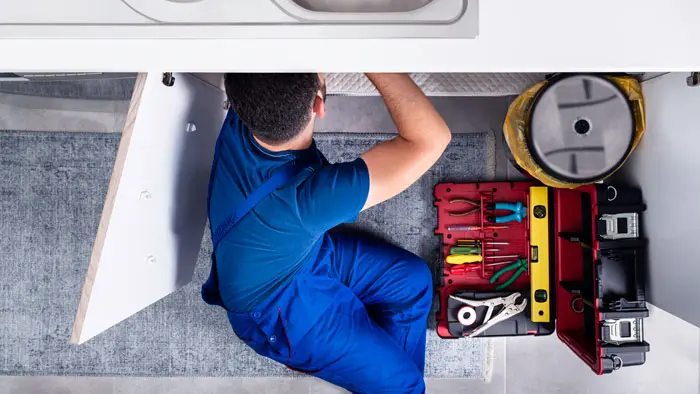 Is your appliance on the fritz? Even worse, has it stopped working completely? If you are dealing with a malfunctioning appliance, Apex Appliance is here to help. Our appliance repair technicians have the skills and experience to fix a variety of appliances, such as:
Before you hire an appliance repair company, you are going to want to do your research. How can you decide which company will fix your appliance quickly, thoroughly, and permanently?
Here are three questions to ask an appliance repair technician before you hire them.
1. "How Fast Can You Get Here?"
Some appliances you may be able to live without for a few days. For example, if your dishwasher is not cleaning as well as it used to, you can always fall back on the old standby of
.
However, other appliances require a sense of urgency to repair. Have you ever tried living without your refrigerator for a week? What about your range? 
When you ask an appliance repair technician, "How fast can you get here?" you should get an honest answer. You deserve fast, flexible service, not delayed response times.
What Is Fast, Flexible Service?
Fast, flexible service is what makes Apex Appliance stand out from our competitors. We will send an appliance repair technician to your house as soon as possible to diagnose and fix your appliance.
The "flexible" part of our promise means that our team will work to accommodate your busy schedule, not the other way around. We are available every weekday to help our customers.
2. "Can I Just Buy the Part From You?"
Some of our customers prefer a extensive inventory of parts from leading brands like Maytag, GE, Whirlpool, and KitchenAid. 
approach to appliance repair. If you would rather fix your machine on your own, we can still help. Apex Appliance offers an
If you need a part we do not have in stock, do not worry. We are happy to order it for you with overnight delivery. That is how dedicated we are to fast, flexible service.
3. "Do You Offer Any Warranties?"
A company's warranty policies are a good indicator of their values. Ask yourself these questions:
Does the company acknowledge that accidents happen and take ownership when appliances they fixed or installed do not last as long as they should?

Does the company expect clients to fend for themselves if an appliance unexpectedly breaks down again? 
At Apex Appliance, we offer a 30-day warranty on service calls, as well as a 90-day warranty on parts. No matter if you call us for an appliance repair job or simply order a part from us, your experience is covered under our warranty. 
Appliance Repair Technicians You Can Trust
Apex Appliance has been in business since 1921. That means we have been installing and repairing appliances in west Michigan for nearly 100 years. Our company would not have lasted this long if we had not put our customers first every step of the way.
If you need an appliance repaired or replaced, our Grand Rapids, MI, appliance repair technicians are here to help. Call Apex Appliance at (616) 363-9894, or contact us online.